Detailed System Specifications
The detailed system specification document includes detailed sizes and specifications of each component as well as per square foot details.
It will also give you some details about installation and will explain the choices with regards to the various irrigation options.
As always, if you would like to talk to us please contact us.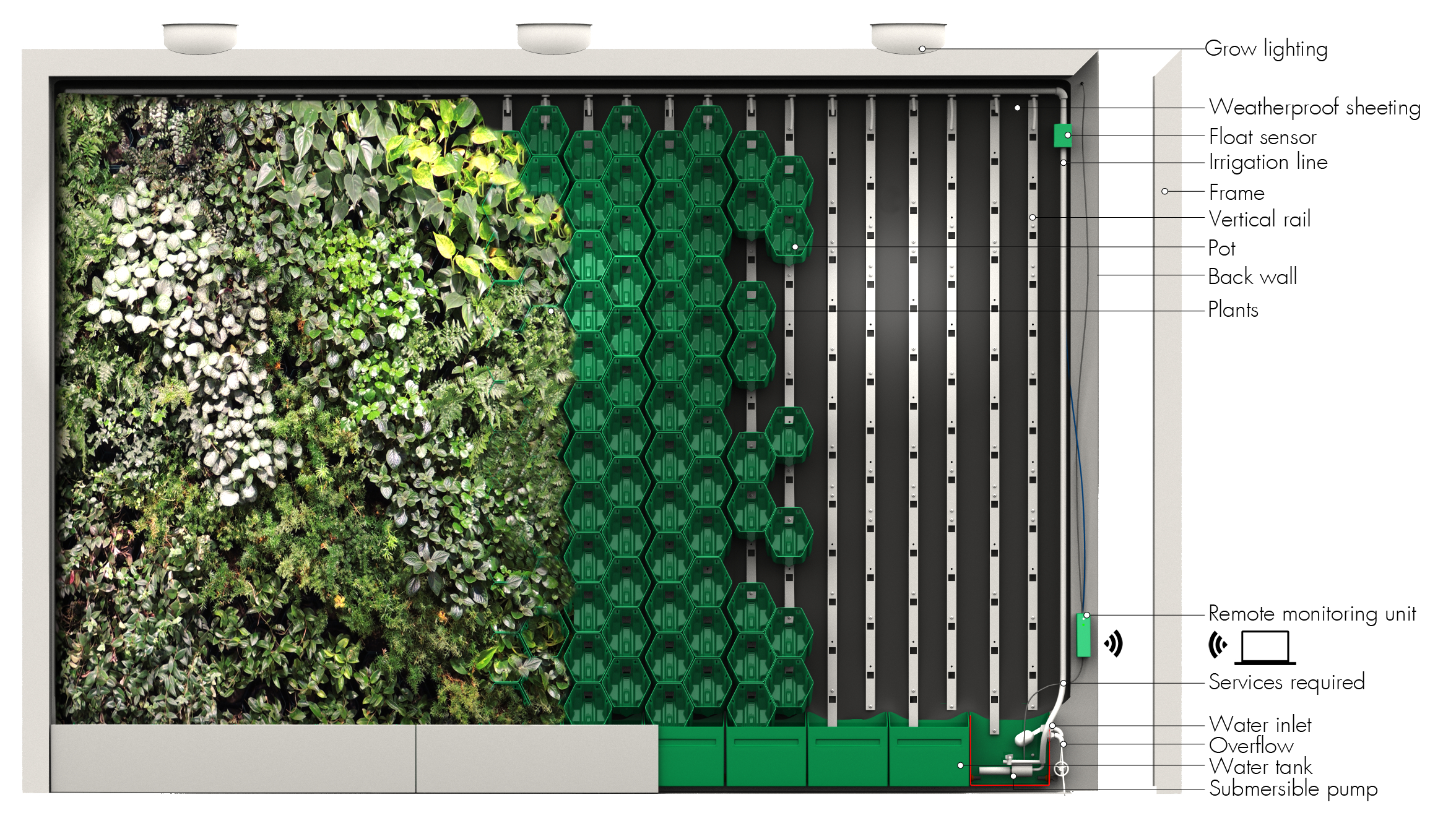 GrowUp Modular Greenwalls
The most versatile system available
Learn more about the modular greenwall system that delivers an instant impact

Enjoy these key benefits:
Instant Effect, no grow-in time


Modular, suits all sizes and shapes


Soil based, suitable for indoors or outdoors


All components included